Ukraine's Marta Kostyuk refused to shake hands with her Russian opponent Varvara Gracheva after she won a Women's Tennis Association tournament on Sunday.
Kostyuk win at the ATX Open over the weekend marked her first career WTA title. Instead of shaking Gracheva's hand, Kostyuk shook the umpire's hand at the end of the match.
"It was just my choice," Kostyuk said in reference to decision not shake Gracheva's hand, according to The Mirror. "We had a great match, don't get me wrong. She's a great competitor, I respect her as an athlete, but that has nothing to do with her as a human being."
CLICK HERE FOR MORE SPORTS COVERAGE ON FOXNEWS.COM
Kostyuk noted that her win on Sunday was dedicated to "all the people who are fighting and dying" in the ongoing war between Russia and Ukraine.
"Being in the position that I'm in right now, it's extremely special to win this title," she said. "I want to dedicate this title to Ukraine and to all the people who are fighting and dying right now."
SERENA, VENUS WILLIAMS' FATHER DEFENDS WILL SMITH, SAYS IT'S TIME FOR 'EVERYONE' TO FORGIVE ACTOR
Russian and Belarusian athletes are allowed to play on the tour, but they cannot display the flags of either of the countries. Fans are also restricted from displaying Russian or Belarusian flags.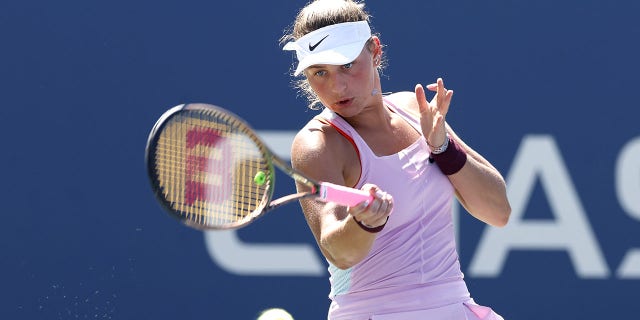 Kostyuk has previously been vocal about her feelings about Russian and Belarusian players competing in WTA events.
"Whoever speaks out [regarding the war] clearly I believe has every right to be on tour but whoever doesn't… I don't think it's just humane," she said in January, according to The Mirror. "I don't really talk to anyone [Russian and Belarusian competitors] I barely say 'hi' to them."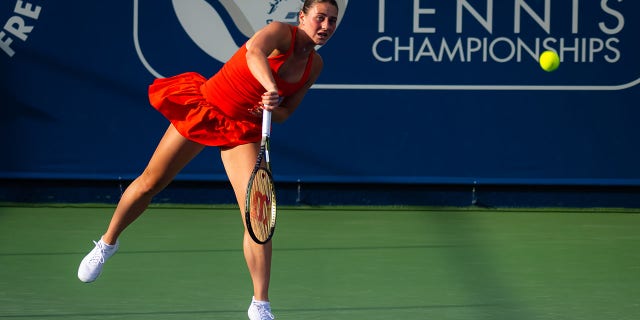 The Lawn Tennis Association All England Club, which hosts the annual Wimbledon Grand Slam, is debating on whether it will permit Russian and Belarusian players to participate in this summer's tournament.
Last year, Russian and Belarusian players were not allowed to play in the Grand Slam which resulted in the stripping of ranking points from the tournament and a $1 million fine.
CLICK HERE TO GET THE FOX NEWS APP
The Australian Open did allow players to compete this year, as long as their flag or country was not displayed. Kostyuk made it to the third round of the Aussie Open before she was eventually defeated by Jessica Pegula.