On Monday, May 15, the Class of 2023 will celebrate with a creative genius and fashion entrepreneur, an intrepid US Senator, a renowned legal scholar, a former CEO of the largest telcom company in the US, and a nonprofit leader dedicated to justice and equality.
The moment we've all been waiting for is finally here. We're proud to announce that this year's Honorary Degree Recipients, speakers, and honorees, who come to us with a diverse range of accomplishments and experiences and continue to push boundaries in their respective fields.
Telfar Clemens '08
Liberian-American Fashion Designer
Honorary Degree Recipient and Speaker at the Main Ceremony
Telfar Clemens was born in 1985 to Liberian parents in Queens; his father had earned an MBA at Pace University a few years earlier. When Clemens arrived at Pace in the fall of 2003, he had already begun deconstructing garments and inventing his own creations. While he focused on his schoolwork in the Lubin School of Business, he also dove into the downtown worlds of music, culture, and fashion. In the classic model of countless Pace generations before him, he hustled: He got up early to go to his classes, he spent his afternoons working on his collection, and he DJ'ed at night to earn money. In 2005, while still a student, he founded his label, producing accessible, unisex items built on the principles of fluidity and inclusivity.
Just a few years later, he graduated from Pace with a degree in business management. He established himself as an insider's designer, worn by people who worked in the industry if not quite breaking through to the wider culture. Then, in 2017, he won the coveted CFDA/Vogue Fashion Fund Award, and its prize of $400,000. He invested that money in production of the Telfar Shopping Bag—now lovingly known as "the Bushwick Birkin" for its status as an accessible icon.
The Telfar brand's tagline is "Not for you, for everyone." Even as the bags have become higher and higher profile—Oprah named them one of her favorite things; Beyonce has been spotted carrying one, and so has AOC—their price tops out at $257. As the label has grown and expanded, it has stayed true to its roots.
Senator Elizabeth Warren, JD
Image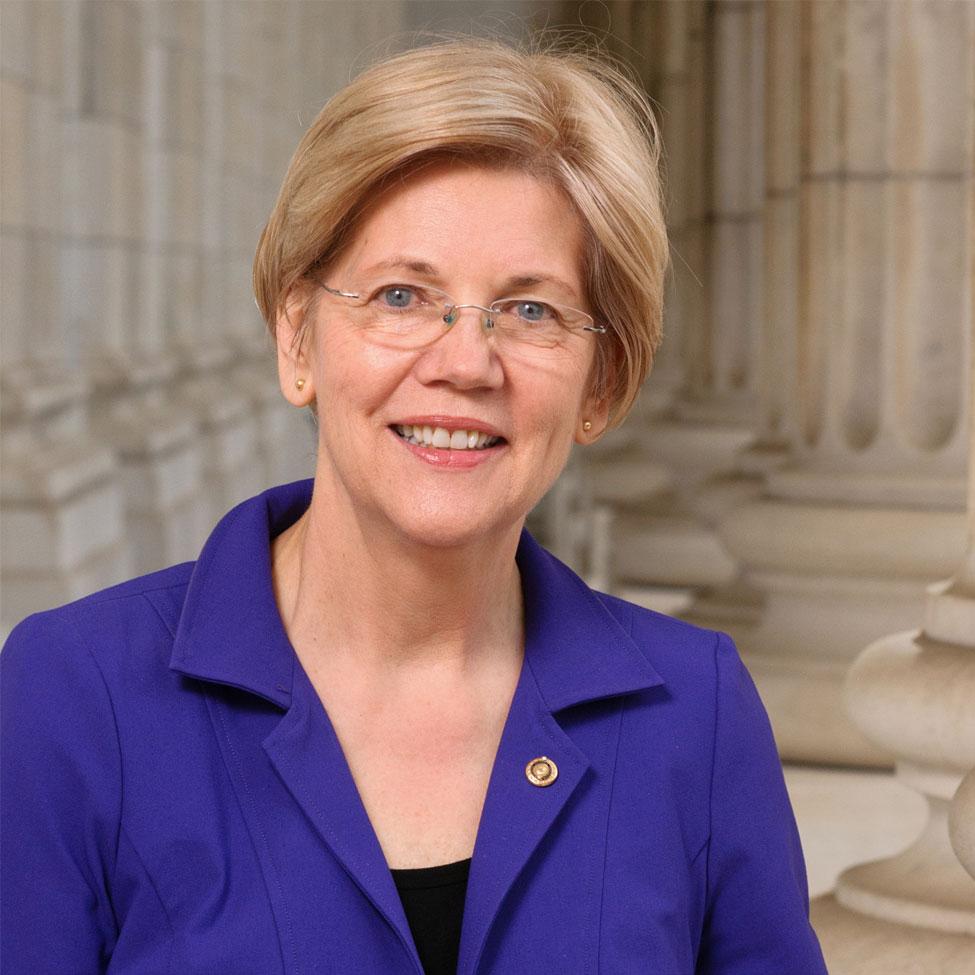 US Senator from Massachusetts
Honorary Degree Recipient and Speaker at the Haub Law Ceremony
Elizabeth Warren, a fearless consumer advocate who has made her life's work the fight for middle class families, was elected to the United States Senate on November 6, 2012, by the people of Massachusetts. She is widely credited for the original thinking, political courage, and relentless persistence that led to the creation of the Consumer Financial Protection Bureau. President Obama asked her to set up the new agency to hold Wall Street banks and other financial institutions accountable, and to protect consumers from financial tricks and traps often hidden in mortgages, credit cards, and other financial products.
In the aftermath of the 2008 financial crisis, Sen. Warren served as Chair of the Congressional Oversight Panel for the Troubled Asset Relief Program (TARP). Her independent and tireless efforts to protect taxpayers, to hold Wall Street accountable, and to ensure tough oversight of both the Bush and Obama Administrations won praise from both sides of the aisle. Senator Warren was a law professor for more than 30 years, including nearly 20 years as the Leo Gottlieb Professor of Law at Harvard Law School. The graduating class at Harvard twice recognized her with the Sacks-Freund Award for excellence in teaching. She taught courses on commercial law, contracts, and bankruptcy and wrote more than a hundred articles and ten books, including three national best-sellers, A Fighting Chance, The Two-Income Trap, and All Your Worth.
National Law Journal named her one of the Most Influential Lawyers of the Decade, TIME Magazine has named her one of the 100 most influential people in the world four times, and she has been honored by the Massachusetts Women's Bar Association with the Lelia J. Robinson Award.
Bruce H. Mann, PhD
Image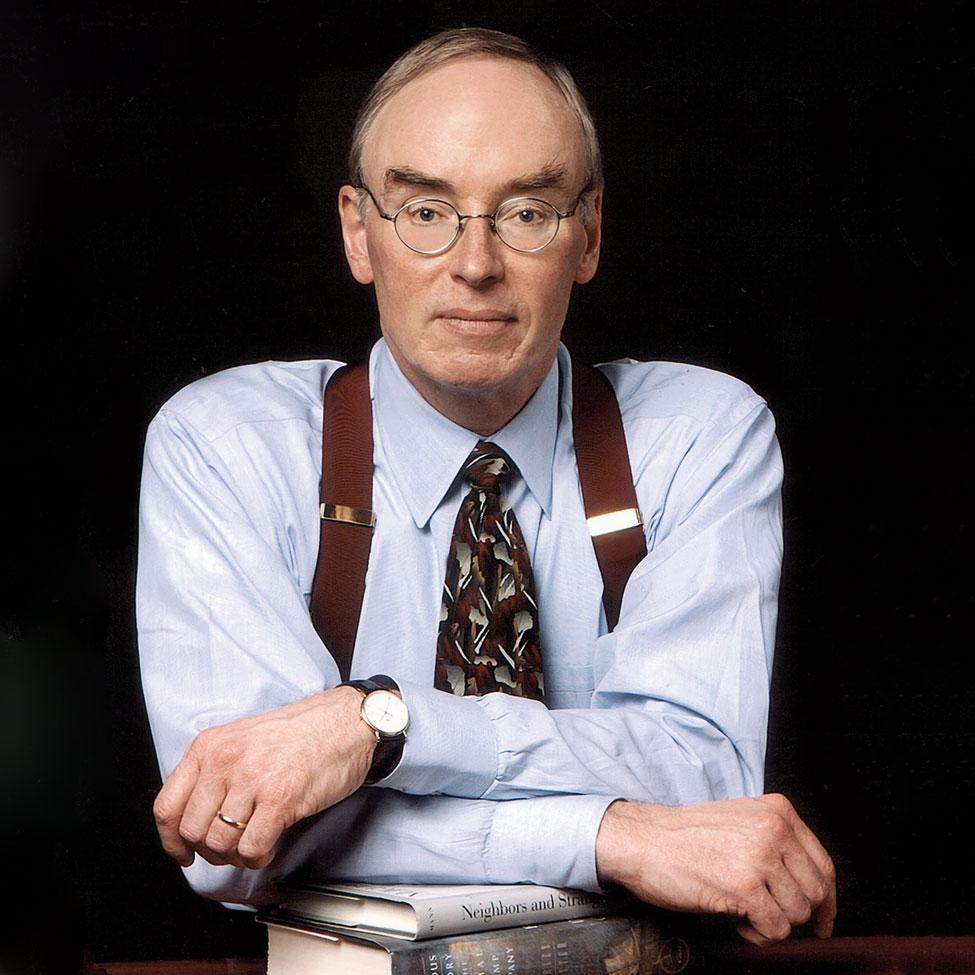 Legal Scholar and Professor of Law at Harvard Law School
Honorary Degree Recipient at the Haub Law Ceremony
Professor Bruce Hartling Mann is an American legal scholar and legal historian who has been teaching at Harvard Law School since 2006, where he is the Carl F. Schipper, Jr. Professor of Law. He teaches courses in American Legal History and Property. His research focuses on the relationship  among  legal, social, and economic change  in the American Revolutionary era. Mann holds five teaching awards—one at Washington University and four at Penn, this includes the university-wide Christian R. and Mary F. Lindback Foundation Award for Distinguished Teaching.
He is the author of Neighbors and Strangers: Law and Community in Early Connecticut (2001). He has co-edited a volume of essays entitled The Many Legalities of Early America and wrote a variety of articles and essays in various history journals and law reviews. His most recent book, Republic of Debtors: Bankruptcy in the Age of American Independence (2009) received the SHEAR Book Prize from the Society for Historians of the Early American Republic, Littleton-Griswold Prize from the American Historical Association, and the J. Willard Hurst Prize from the Law and Society Association.
He is currently a Fellow of the Massachusetts Historical Society, he is an elected Member of the American Antiquarian Society, and from 2011–2013, served as the President of the American Society for Legal History. Mann is married to Elizabeth Warren, the senior United States senator from Massachusetts and a former law professor. Warren proposed to Mann after she observed one of his Property classes.
Aldrin Enis
Image
President, One Hundred Black Men
Opportunitas in Action Award Winner and Speaker at the Lubin Ceremony
Aldrin Enis was elected the 11th president of the founding chapter of One Hundred Black Men (OHBM) at the end of 2020. With this being a pivotal year nationwide due to the COVID-19 pandemic, Enis was faced with challenges unique to any other president of OHBM. With many different aspects of community driven service to address in 2020 and 2021, he continued to hold the Junior One Hundred Legacy program and their partnership with Pace University in high priority. He approved the continuation of the program and partnership in 2021. Enis participated virtually in the Orientations and other sessions to stay engaged with the BIPOC male high school student participants. He never forgets to speak to Pace's longstanding partnership with OHBM and the importance of seeking opportunity and post-secondary education.
In providing programming as part of this partnership, Pace University has a key opportunity to show all the Pace Community has to offer to its students from different areas of the University. Enis' priorities as president include scaling up OHBM's youth and adolescent programs while heightening awareness around mental health for these age groups. He has encouraged the OHBM staff working on the Junior One Hundred Legacy program to further engage with Pace University and to take an intentional approach in planning the program's content. The 2023 program was approved to be held in-person for the first time since the COVID-19 pandemic.
Ivan G. Seidenberg '81
Image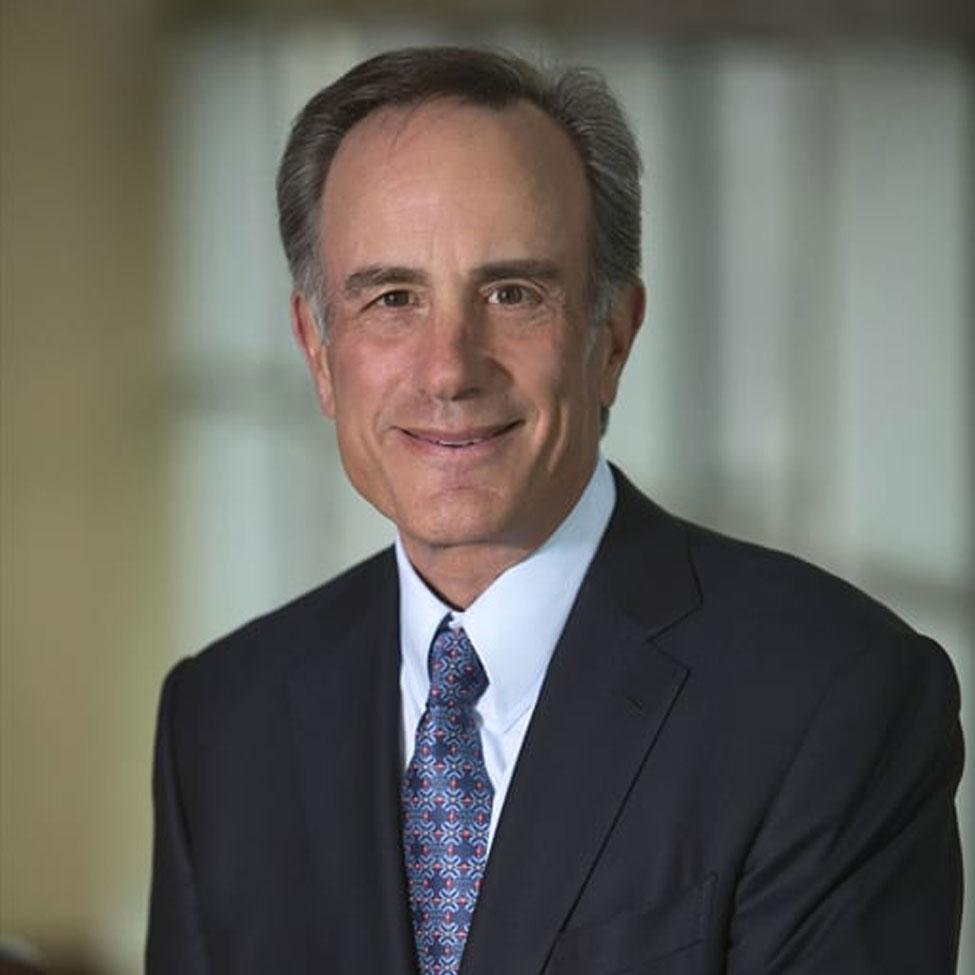 Retired Chairman and CEO of Verizon
Speaker at the Seidenberg Ceremony
Ivan Seidenberg's telecommunications career began more than 50 years ago when he joined New York Telephone as a cable splicer and linesman. Several decades and mergers later, he led its successor company, Verizon, to become the largest telecommunications company in the United States by building a nationwide wireless network, deploying high-speed fiber broadband direct to homes, and expanding its global Internet backbone network around the world. Seidenberg retired as Verizon's chairman and CEO in 2011. Over the course of his accomplished career, Seidenberg was and continues to be involved in many business development, advisory, and philanthropic efforts.
In 2007, Pace University dedicated the Ivan G. Seidenberg School of Computer Science and Information Systems in recognition of his gift of $15 million to the University. In 2007, President George W. Bush named Seidenberg to the National Security Telecommunications Advisory Committee.
From 2009 to 2011, Seidenberg chaired the Business Roundtable, an association of the CEOs of the largest US corporations, and he currently he serves on the boards of trustees of Pace University and NewYork-Presbyterian Hospital and on the board of directors of BlackRock, the world's largest asset manager. He is also an advisory partner for Perella Weinberg Partners, an investment bank. In 2000, he addressed the Pace Commencement ceremony and was awarded an honorary doctor of humane letters degree, honoris causa.
Stay tuned to the Commencement website for important information about deadlines (application to graduate, ticket ordering, and caps and gowns), the full schedule of events for May 15, and more. Can't wait to see you on the big day!